"A picture is worth a thousand words" – with a firm belief in the fact that good designing & branding go a long way in creating a distinct & unique identity, we create an engaging story with every creative.
Without proper branding, a brand is faceless and nameless. – Simply put an invisible brand! We apply brand strategy and creativity in equal measures to create unique identity. With wealth of experience and exposure in the creative field, we help client partners help organisations to build positive, lasting relationships through branding solutions.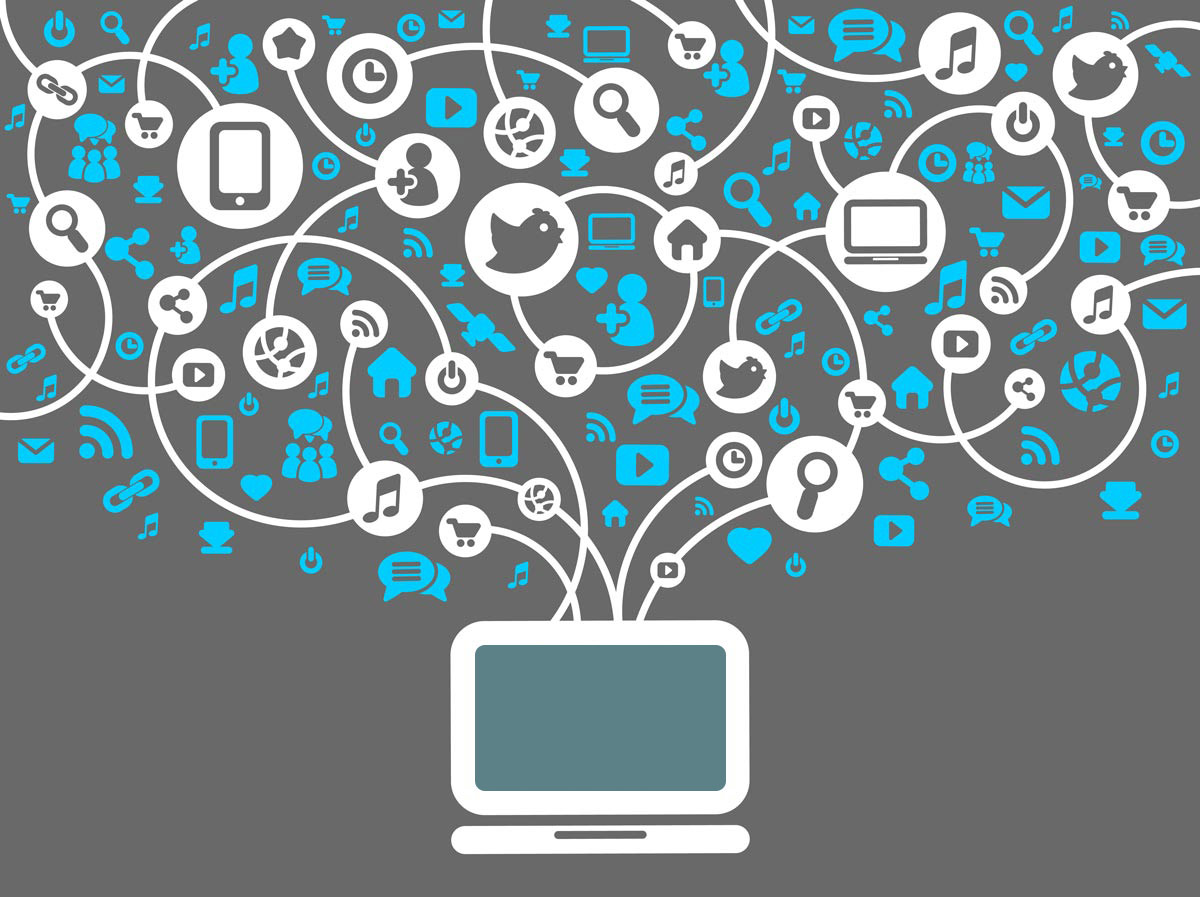 Digital Marketing
The world is now moving faster than it ever has before. Over the last two decades, technology has dramatically transformed how we live, how we work and how we communicate. In digital age, social networks have become integral part of consumers' lives and when it comes to engaging customers and connecting your brand with your target audience, there can be no better tool than social media.

Undoubtedly, social networks are now one of the most important tools for marketing strategy and marketers across the world are employing social media marketing to get the desired results. The benefits are so enormous that who are yet to catch the bus are missing out on the phenomenal opportunity.

HELPING YOU CONNECT WITH "REAL" PEOPLE WITH "REAL" ENTHUSIAM AND IN "REAL" TIME
---
What we do?
Better connect
From based on location, to very precise targeting on the basis of age, interests and even relationship status; we help you in multiple ways to communicate different messages to segmented audiences. We help you get fair idea what they like, what they don't and what they are really interested in with the advantage of two-way communication in real time through social media.
Brand evangelists
The biggest goal of businesses across spectrum is to create loyal customers who can act as "brand evangelists" to a larger audience base. We help you interact with your customers on one-on-one basis for a longer period so that it helps in making them loyal to your brand and eventually acting as brand evangelist.
Better engagement
The instant nature of social media offers the power to get feedback about business in real time. Regular interaction with customers not only increases visibility but also tremendously helps in creating a positive image of your brand & hence leads to higher conversion rates. Having said that it can't be taken lightly & can be time consuming. Working as your extended digital arm, we help you strike 'real' conversation with 'real' people.
Customised designs for social media platforms
While brands always endeavour for stronger bond with the brands, what better way to connect than through great visuals? From running visually appealing banner to stunning images for running a social media contest, we help you engage with audience in most creative and responsive manner.