Industrial automation in manufacturing is the use of intelligent machines in factories so that manufacturing processes can be carried out with minimal human intervention. It involves the application of various control systems to enable operating equipment to carry out on their own, with little human intervention, tasks that require speed, endurance, and precision.
Industrial automation can be achieved by several different means, including mechanical, electrical, electronic, hydraulic, pneumatic, and computers. Usually, two or more of these means are used in combination.
The main benefits of manufacturing automation include leaner operation processes that require less energy, less material, and reduced labor waste. These lead to improvements in quality, accuracy, and precision.
Today's automation has high computing capabilities, vastly improved vision systems, and increasing operational degrees of freedom. With the rapid development and proliferation of microcomputer and software technologies, automation in manufacturing is almost
totally dependent on the capabilities of computers and software to automate, optimize and integrate the various components of the manufacturing system. Due to this dependence, automation in manufacturing is called computer integrated manufacturing.
The rapid evolution of technology in industrial automation systems requires tighter integration between devices on the plant floor and the rest of the enterprise. This integration requires a secure network infrastructure, smart devices for efficient data collection, and the ability to turn data into actionable information.
The integration of control and information across the enterprise enables our customers to optimize their operations by connecting the plant, site, facility, and people. We deliver industrial automation and control through control systems, motor control, and off the shelf available smart devices. The combination of these three platforms are architected and designed to help you build the most efficient industrial automation system to meet your needs.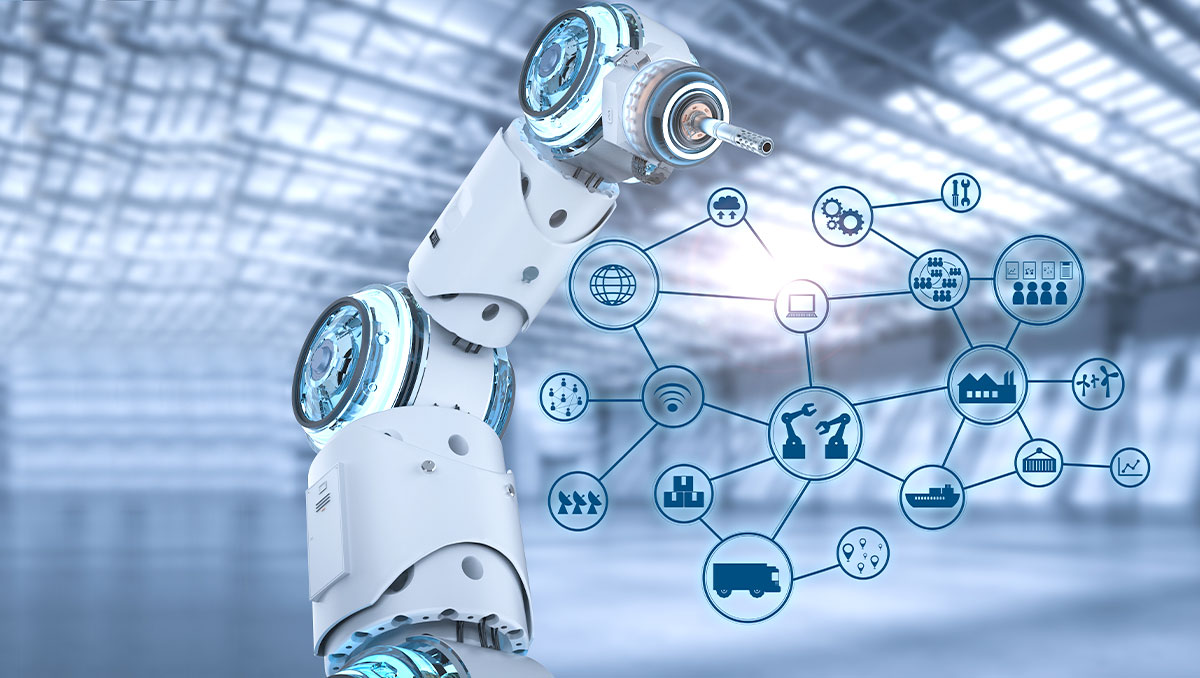 ---
K-Makin's Automation Industry Tools include -
SCADA Systems
A SCADA (supervisory control and data acquisition) is an automation control system that is used in industries such as energy, oil and gas, water, and power to maintain efficiency, process data for smarter decisions, and communicate system issues to help mitigate downtime. The SCADA software processes, distributes, and displays the data, helping operators and other employees analyze the data and make important decisions.
Programmable Logic Controller (PLC)
PLC is a ruggedized computer used to control the automation process. These controllers can automate a specific process, machine function, or even an entire production line.
Human Machine Interface (HMI)
HMI is simply an interface that connects a human to a machine. It can range from a LED based indicator to a 2-inch TFT panel with touch-screen.
Artificial Neural Network (ANN)
Falling under the window of Artificial Intelligence (AI), ANN is a system of hardware and/or software patterned after the operation of neurons in the human brain.
Distributed Control System (DCS)
DCS is specially designed to control large complex, large and geographically distributed applications in industrial processes. The controllers are distributed in the entire plant area in DCS, and are especially useful in oil refining and chemical plants; pharmaceutical manufacturing; bulk oil carrier ships; and sensor networks.
Robotics
From medicine to military and industrial robots, robotics has been in use everywhere around us. Right from manufacturing process, assembly line and testing, robotics can be used to perform varies and complex tasks.
Historical data from a SCADA system can also be logged in a SQL database, which allows for easier data analysis through data trending.
IoT (Internet of Things)
Internet of Things is a culmination of advances in connectivity hardware, data networks, cloud computing and big-data processing. IoT begins where SCADA, DCS, and Historians end.
IoT is complementary to SCADA and DCS. Information generated from SCADA systems acts as one of the data sources for IoT. SCADA's focus is on monitoring and control. IoT's focus is firmly on analyzing machine data to improve your productivity and impact your top line.
While SCADA's focus is on controlling and monitoring machines, IoT's focus is on analyzing machine data to increase efficiency that directly impacts a company's bottom line. SCADA works as secure IoT Gateways (or call it Message Oriented Middleware (MOM)), which enables companies to connect edge devices across multiple sites and bring data on a single platform to perform analysis for making better decisions.
IoT Products
IoT products are the next big revolution and can seamlessly integrate into our daily lives to simplify our routine tasks. IoT products can be game-changer in business and they can be used in various ways in different verticals.
IoT Devices
IoT based devices such as smoke detector, thermostat, smart lights etc. can be used in many ways for automation purpose.
IoT Gateway Devices
IoT Gateway devices takes Cloud Computing to a next level acting as a bridge between IoT Sensor Network and Cloud Server.  They help seamless integration of networking, manage storage and facilitate data flow securely between the devise and the cloud.
Digitization is changing the way manufacturing companies work but SCADA will still be useful in terms of collecting and monitoring the day-to-day operations of a factory or process. IoT empowers SCADA systems and helps manufacturers store an infinite amount of historical data in the cloud for deeper analytics that bring out hidden information to solve long time unresolved problems.
---
Continuous improvement
Continuous improvement is taking an established production process and looking for ways to incrementally improve the production process. Although individual changes may not seem to have a major impact, the aggregate means significant change and improvement to the manufacturing process.
The essence of continuous improvement in the industry and one of its best-known methods is Lean Management. It lies in the elimination of anything that can contribute directly or indirectly to alter production, fluidity, and performance.
OEE was developed as part of Lean Manufacturing – specifically as part of the powerful and holistic improvement process known as TPM (Total Productive Maintenance).
Measuring OEE is a manufacturing best practice. By measuring OEE and the underlying losses, you will gain important insights on how to systematically improve your manufacturing process. OEE is the single best metric for identifying losses, benchmarking progress, and improving the productivity of manufacturing equipment (i.e., eliminating waste).