ENABLING BUSINEESES TO BE ADAPTABLE, SCALABLE AND MORE EFFICIENT
Today's ever increasing dynamic business environment along with proliferation of technologies such as analytics, cloud computing and Internet of Things (IoT), have, on one hand, facilitated growth of businesses, on the other hand added complexities to overall business operations. As a result, across the sectors, companies are increasingly focusing on Business Process Management (BPM) services to streamline operations. 
While it is relatively easier to manage operations at a small scale, but as the business grows with large number of both customers and processes to focus on, automating business becomes essential. Aligning technology, mobilizing resources and skillsets to entire business operations,   we endevour to get best results through the process of BPM. With a process oriented approach, we help businesses achieve impactful, consistent BPM solutions that are not only measureable but also sustainable.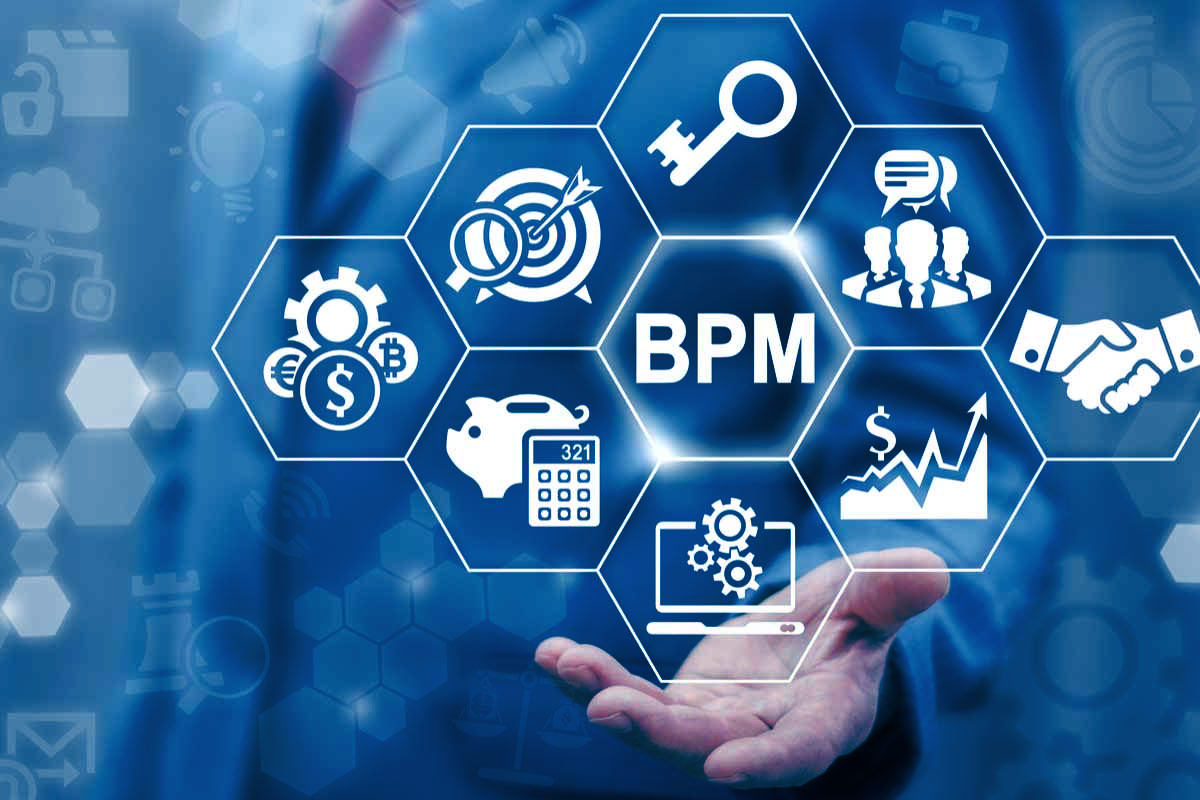 ---
Why BPM?
BPM solution can help you optimize productivity, improve efficiency, and can foster integration and automation to accelerate product development and encourage innovation.
Increased Efficiency
As you adopt a process driven approach, the efficiency of your business is bound to get increased. Automating all the processes on an end-to-end basis means enhanced productivity and efficiency. While your essential functions are taken care of, you can focus of innovation, product development and marketing.
Better Time Management
This may take time initially but you will eventually save lots of precious time. From lead generation to customer acquisition, an automated and focused approach will lead to faster delivery process.
Customer-centric approach
One of the biggest advantages of the BPM solution is the ability to service and reach out to customers in better, faster and personalized way.
Consistency
Automation in any field brings forth consistency and same goes for the process of Business Process Management. When you have standardized, universal set of framework for each process then you can be sure of streamlined & consistent operations.
---
Why choose K-Makin for BPM?
Our unique combination capabilities & skills, deep experience, specialized tools & framework help business with unparalleled BPM solutions.
Domain Expertise – Our vast pool experienced professionals and domain expertise backed with specialized resources & tools help generate value quickly and create sustainable BPM solutions.
Consistent – We put BPM at the heart of businesses to enable agile and sustainable connect with all resources, people and technology.
Sustainable, measurable – We help our client partners draw upon, standardized, optimized, innovation to business processes to achieve sustainable & measurable results.